Aquadulce Claudia broad beans are one of my favourites with their slender pods full of succulent, tender white beans. If broad beans bring back thoughts of tough-as-leather beans that you hated as a child then think again. If picked when they are no bigger than your thumbnail, you'll find they are completely different. With the plants being so hardy (and considered a green manure so can be dug in to the ground, adding valuable Nitrogen to the soil.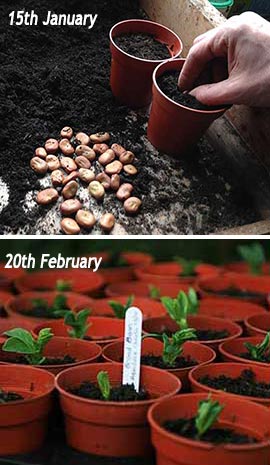 Aquadulce Claudia broad beans are very versatile in their sowing time: autumn sown into the garden, the plants can be overwintered outside for an early harvest in the spring. They can be sown in February under a cloche or even direct into the soil in March without protection.
They should be sown 5cm deep in double rows, 30cm apart. Each plant in a row should be around 50cm apart. Stagger the next row. Germination of the seed usually takes around 10 days so allow two weeks before looking for the first shoots appearing through the ground and you can sow half a dozen extra seeds close together at the end of the row which can be used to replace any that don't germinate in the row.
If you get impatient to get something growing early like me during January, you can also sow them into pots in the greenhouse and by early March you have some established plants that can be transferred to the vegetable garden.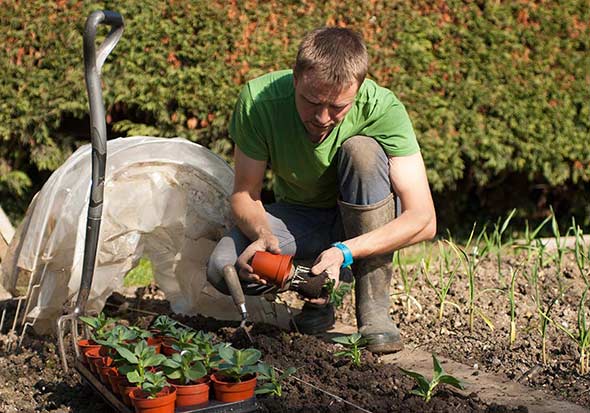 Broad beans require rich, fertile soil that has had plenty of well rotted manure added some time before planting and of course they grow reasonably tall and can easily get damaged by strong wind so it's wise to protect them if they are in an exposed site.